ICE DETAINEE MISSES LAST-MINUTE SHOT AT CANADIAN INTERVIEW
CANADA
The 29-year-old was removed from a plane preparing to be deported back to Cameroon, told that he had an asylum interview in Canada. Yet US immigration officials refrained from releasing him in time for his interview at the border Friday morning. As of now, his fate remains uncertain.
"Kenneth," a pseudonym he used in order to protect his family's identity back home, had been involved in a peaceful protest demonstration against the marginalization of Anglophones in Cameroon.
Subsequently, he was arrested and tortured. In fear for his life, in 2018 he attempted to claim refugee status in San Diego, US.
Cameroon is currently in the thick of a brutal civil war between the Anglophone minority separatists and the Francophone majority. Kenneth claimed not to be a separatist, but was simply protesting for increased rights for English-speakers like himself.
More than 700,000 Cameroonians from the country's two predominantly Anglophone regions have been displaced, according to UN estimates.
He passed an initial hearing after being taken into custody by US Immigration and Customs Enforcement (ICE), which discovered reasonable and credible evidence that his life was in danger if he were to go back to Cameroon.
Yet he was scheduled for deportation on October 13 when a judge later rejected his refugee claim.
On both sides of the border, his case has caught the attention of concerned politicians and citizens.
Learning about Kenneth's plight on October 12, supporter Ms. Walker reached out to Peter Fragiskatos, her local member of parliament, who helped secure him an asylum hearing with Canada Border Service Agency (CBSA).
Kenneth was already on board the ICE "death plane" – so nicknamed due to its passengers being en route to home countries – when officials boarded the plane to take him back to the Texas detention center.
Mr. Fragiskatos believed that ICE would release him in time for his interview on the morning of October 3o.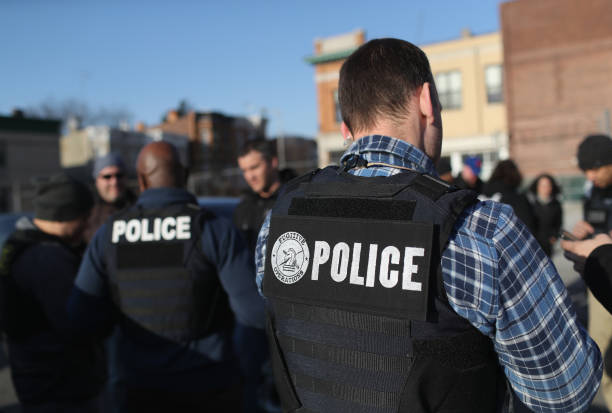 "There was a strong assumption, on my end, that when Kenneth was taken off the plane he was going to be allowed to attend the CBSA hearing," said Mr. Fragiskatos.
But ICE did not release him in time for his interview.
"It's a very difficult story for us to hear – we are so close to having him come to live in Canada," Ms. Walker said.
"He has the appointment, this gift, this carrot dangled in front of him, and he's not allowed to access it."
The CBSA interview is a very rare opportunity. Usually, asylum seekers who do not appear before the court are not given a second chance.
Canada and the US have signed The Safe Third Country Agreement, enforcing that if a refugee is rejected in a particular country, they are not allowed to claim asylum in another.
The agreement does make exceptions in the case of refugees facing the death penalty back home.
In July, a Canadian court declared the agreement unconstitutional, and the Canadian government has appealed the decision.
Now, Kenneth's fate hangs in the balance. CBSA would not comment directly on the case, but said if he is able to make it to the border, at any time, his claim could possibly be processed.
ICE officials said that the US is "coordinating with the Canadian government on this matter" and possessed no further commentary.
Mr. Fragiskatos said there is little the Canadian government can do, since Kenneth's case is entirely under current US jurisdiction.
Kenneth's supporters say they have not given up hope, and are doing everything in their ability to prevent him from being deported again.
SPIRITUAL ANANYSIS:
Blessings to you all, and shalom. I hope each of you are doing well in the midst of this pandemic and are continuing to draw daily strength from Jesus Christ who supplies over and abundantly for his own beloved children. Despite whatever you are going through, please understand that I am not downgrading the severity of whatever challenges of life you may be currently facing. However, the Bible urges us to "in humility value others above yourselves" (Phil 2:3 NIV). Also, one of the two greatest commandments that Jesus tells us to follow more than anything else is to "love thy neighbor as thyself" (Mark 12:31 KJV).
We all know that love is not expressed in mere words… it must be demonstrated in action. In Luke 10 25-37, a lot can be learned about how to treat immigrants and refugees who are in serious need of assistance and support. In this particular parable, Jesus tells of how a traveler is stripped of clothing, beaten and left half dead alongside the road. First, a Jewish priest comes by, and then a Levite, but both avoid the man. Finally, a Samaritan sees him and immediately tends to him.
This story is such a powerful one, due to the fact that Jews and Samaritans completely despise each other, yet the Samaritan was moved to help the injured man. Jesus tells this parable in response to a lawyer who asks the question "And who is my neighbor?" The conclusion is that a neighbor is NOT one of the same ethnicity, skin tone, socio-economic bracket, or the like. It is one who shows an injured or afflicted fellowmen mercy.
People of God, I really need you to understand this well. What I am about to say may hurt some of you, but I ultimately stand on the Word of the Living God and do not live for the approval of man. Your fellowman is NOT the person that looks like you! Our world is so divided on helping only those that are like ourselves. This is very evident in many of the racial movements of today, and you can probably name so many of them that are infuriated by societal injustices.
However, I digress. As the Body of Christ, we must focus more on helping our fellowman who are in such critical states of well being. This includes immigrants, orphans, widows, refugees, the impoverished, sex-trafficking victims and the like. Enough is enough. It is time to wake up! Just because you cannot hear the voices of millions upon millions of those who cry themselves to sleep in pain, does not provide a valid and justifiable reason to ignore them. In fact, it is downright wrong! Jesus Christ expects us to avenge the ones who struggle to defend themselves, and on judgement day, he will indeed ask us what we've done in response to these instances.
Therefore, we must be aware that immigrants and refugees are still God's children, and no matter how you feel about their culture, God has his own in every tribe and every tongue. It is completely un-Christlike to be a bystander and turn heads to the muffled voices of countless individuals who struggle to heave themselves up from the rubble of life. God is all about righteousness and justice working as one. It is not enough to be internally upright. We must live it and actively CORRECT the wrongs in this world, instead of ignoring them and cowardly begging for the rapture. It's time to implement the true will of God on earth and be good stewards of it- avenging the oppressed, righting wrongs and occupying until he comes!
Bimonthly Homework:
Start thinking of what you can do with your life to avenge the oppressed. Stop waiting on the government to right every wrong in society. Nothing is going to change until the day the church wakes up and does something about it! The church is not a building… the church is you and I. Today, start thinking of ways that you can become politically, socially, and/or financially powerful for the kingdom of God. We need serious end-time pioneers who will radicalize this world, imposing the righteousness and justice of God that countless individuals are crying out for.