BOMBSHELL INTERVIEW OF ROYALS IGNITES GLOBAL UPROAR
UNITED KINGDOM/USA:
What's Going On?
Hosted by Oprah Winfrey, the explosive interview between Prince Harry and Meghan divided the world since Sunday night, as the Sussexes came out the open about experiences of racism, and lack of emotional and financial protection.
Much drama was exposed during the interview, and the world now has an inside scoop on how life has truly been for the Prince and his wife since their wedding day.
To begin, Meghan said she had contemplated suicide while living and working as a member of the British Royal family. At one point, she sought help from a senior royal on possibly looking into inpatient care, and was told it would not be possible, because it "wouldn't be good for the institution."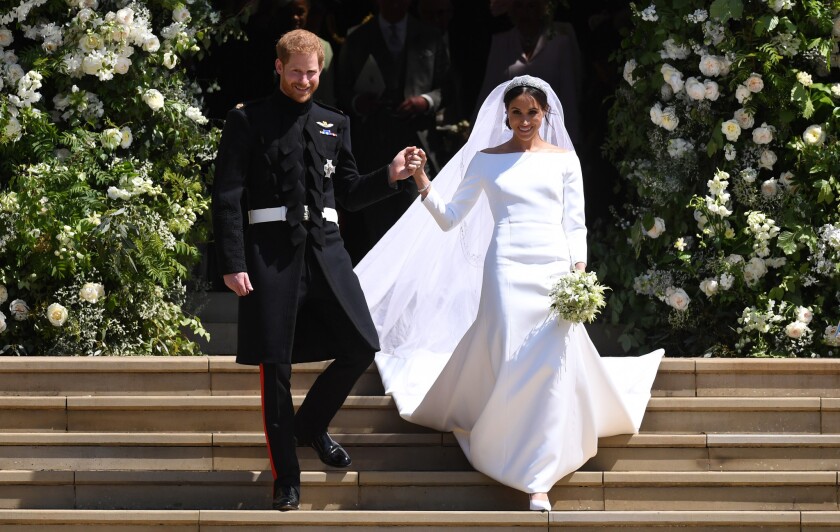 She then confessed that she was bashed with racist attacks. The couple said that the issue of race may be behind the family's decision to deny their son, Archie, a title or security protection for him.
Harry added to the conversation, explaining that "My family had literally cut me off financially." He went on to describe his life in the United States, saying "I've got what my mum left me, and without that, we would not have been able to do this."
SPIRITUAL ANALYSIS:
To my lovely brothers and sisters worldwide, shalom. Welcome back to my blog! I pray that the Lord is continuing to keep you as you continue to keep the faith, and I pray that all is well with you.
For this week, this particular topic has dominated the mass media so much already that I'm sure you're more than familiar with it by now. From what was said in the interview, it's apparent that there have been challenges in the royal family. Yet it must be understood that the royal family is just like any other family, in terms of internal hardships and disputes. Family is a divine design from God himself, and the devil seeks to plant seeds of strife and disputes in attempts to destroy what he has created and instituted.
Yet whether we are of earthly royalty or not, the Bible has a completely different perspective on what it is to be regal. 1 Peter 2:9 describes to us that "ye are a chosen generation, a royal priesthood, a holy nation, His own special people…" Did you hear that, Child of God? Just because you have accepted Jesus Christ as your Lord and Savior, you have been adopted into His royal family! In fact, you have been translated from the power of darkness to the Kingdom of God's dear son! (Col 1:13).
Therefore, it is completely irrational to envy anyone else's life on this earth, even if they may have the most prestigious life imaginable, from our perspective. No one is immune to the battles of life, no matter how well off they may seem. Within the article, Meghan confessed that she was facing a plethora of discrimination and serious suicidal thoughts. No matter what a person's status is in society, strong faith in God and support from others in the faith is paramount.
We must understand that money is not the highest achievement in life. In the book of Proverbs, King Solomon wrote that a dinner of herbs where love is present is better than a dinner of a fattened ox (Prov 15:17). Essentially, he was conveying that peace with little material possession is better than wealth with strife. Don't get me wrong… God wants us to prosper in every area of life, including finances. However, our trust, security, and stability must be in God alone, and money can't buy peace and divine protection for all of life's trials and tribulations.
In a nutshell, what I'm saying is that no matter what walk of life you may be in, the truth is that we who put our faith in Jesus look forward to a better country (Heb 16:11), as citizens of Heaven. It will be a place where there will be no more sorrow and no more tears (Rev 21:4). Until then, we live the abundant life that Jesus has for us on this earth, knowing that though the world may seem quite dark, we shine even brighter. We are the light of the world, a city set on a hill that cannot be hid (Matt 5:14)!
Bi-Weekly Homework: This week we briefly brushed on the topic of family. Think of ways you can help clean up matters in your own household and be a light to your relatives. Start working on them from today. Your family is your most important ministry!
Song of the Week:https://www.youtube.com/embed/VFWF9rSAWF8?version=3&rel=1&showsearch=0&showinfo=1&iv_load_policy=1&fs=1&hl=en-US&autohide=2&wmode=transparent
SHARE THIS:
LIKE THIS:
Category: Uncategorized Tagged: